How to Improve Air Quality in 3 Easy Steps
How to Improve Air Quality in 3 Easy Steps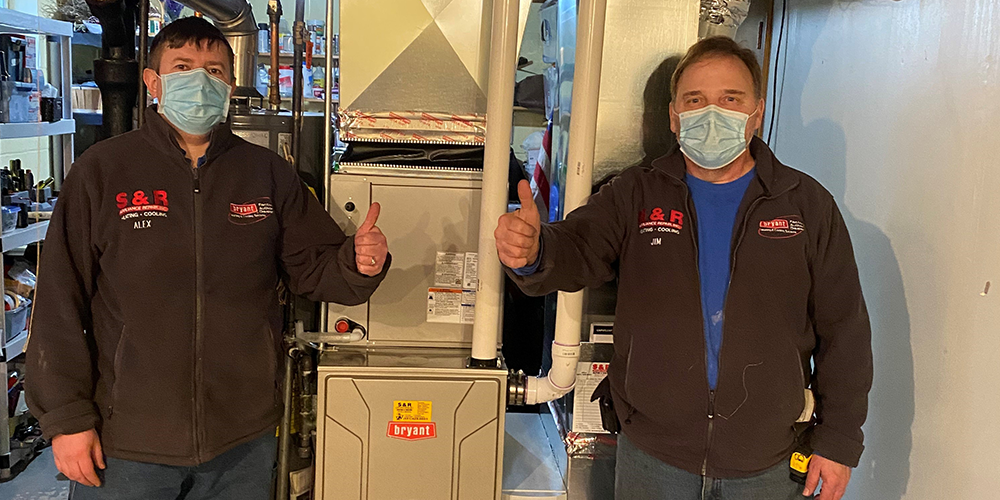 Your home is where you spend most of your time. That's why taking steps to ensure good indoor air quality is so essential. At S&R Heating & Cooling, we understand that—and we're here to help. Below, find our guide on how to improve air quality in your home (and call us with questions).
3 Steps to Better Indoor Air Quality in Your Home
Diagnose the Problem
From unbalanced humidity levels to poor ventilation, there are many reasons why your air quality isn't what it should be. That's why it's so important to know what issues your home is facing. Does your air get too dry? Do you or someone in your family have bad allergies or asthma?
If you don't know, that's okay. The pros at S&R are well-versed in IAQ issues and can easily help you pinpoint the problem.
Find the Right Solution
Diagnosing the problem is the hard part. Finding the solution is the easy one.
For example, say your indoor air gets dry in the wintertime. The right solution would be a whole-home humidifier, which releases moisture into your air to fix the problem. Or, if your allergies or asthma symptoms are worse than they should be, an air purifier can help by capturing and eliminating allergens and pollutants.
No matter what issue your home faces, there's always an answer for air quality improvement.
Maintain High Standards for Your Home Air
Systems like humidifiers and purifiers are designed to help fix indoor pollution problems. But one of the biggest ways you can improve indoor air quality is by reducing the need for them in the first place.
Pollution can stem from a number of household activities and items, including cooking, cleaning products, and even your carpet fibers. If you take steps to reduce their impact—like vacuuming regularly and running a ventilation fan when you cook—you can keep your home extra healthy in the long run and let your purifier or air cleaner do the rest.
Wondering How to Improve Air Quality? Trust S&R
From helping you pinpoint air quality issues to installing the perfect system to fix them, S&R has you covered. There's a reason we've won a spot in the coveted Bryant® Circle of Champions, and it has everything to do with how much we care about your home comfort.
Calling or contacting us online is the easiest way to improve air quality today.