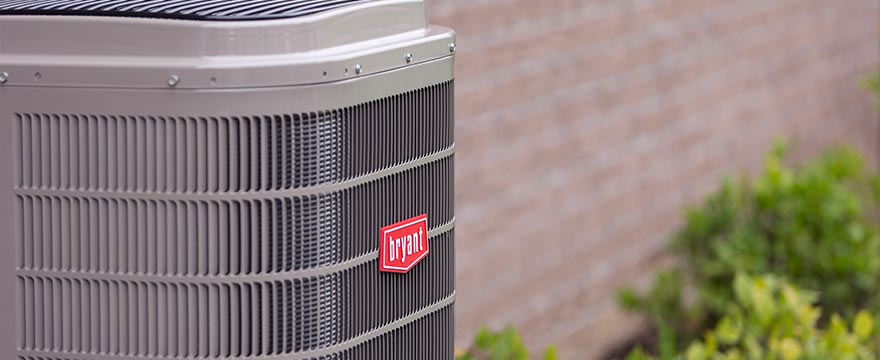 Heat Pumps – the All-in-One HVAC System
Wouldn't it be nice if you had one HVAC system instead of two? With a heat pump from S&R Heating & Cooling, it's totally possible. See how these systems work below, then give us a call to see if one is right for your northeast metro home.
What Is a Heat Pump?
There are many types of heat pumps, but they all operate by transferring heat into and out of your home. During the winter, the system draws energy from outdoor air or the ground and brings it indoors to heat your home. In summer, the process reverses—it extracts heat energy from inside your home and transfers it outside. Either way, the transfer of heat makes the process simple and also means you don't have to burn fuel to stay comfortable.
How You Can Benefit From a Heat Pump
Flexibility—heat and cool your home using one system

Safety—heat pumps don't emit fumes or flames

Comfort—the system easily maintains a comfortable environment, no matter the time of year

Health—its design helps improve air circulation and quality while eliminating smoke, ashes, moisture, and more

Efficiency—by transferring heat rather than burning fuel, heat pumps are more energy-efficient, which can help you save money
Combine a Heat Pump and Furnace for Total Comfort and Efficiency
Adding the strength of a gas furnace with an electric heat pump can deliver more comfort and efficiency to your home year-round. Not only will you have more control over your utility bills, but you will also have additional protection from unpredictable increases in fuel costs. Plus, heat pumps are so efficient that your heating costs will be less than what they are with a furnace alone.
Is a Heat Pump Right for You?
Navigating through all the heating and cooling systems out there can be tricky. So let S&R Heating help! Our Bryant® experts can help you find the perfect HVAC pairing, whether it's a heat pump and a furnace or something else. Give us a call today to discuss your needs.