Air Exchangers and Ventilators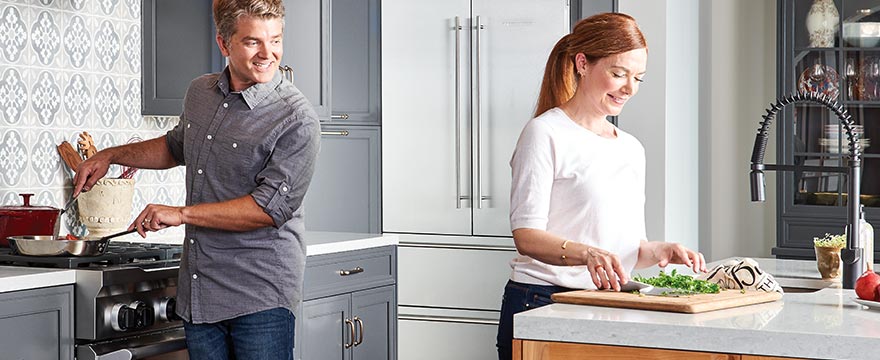 Woodbury Home Built Too Tight? Ventilate It Right With Air Exchangers and Ventilators
Traditional ways to ventilate—such as opening a window or using an exhaust fan—may not be enough to control indoor humidity and contaminants in today's new, tightly constructed homes. Many government and independent building experts indicate that today's homes need ventilation throughout the day to maintain a healthy indoor environment. Air exchangers—also called ventilators—can lead to healthier, more comfortable homes, by swapping stale air for fresh air. And a number of Woodbury homeowners have already asked to have these units installed in their homes.
Not only do Bryant ventilators bring fresh air inside, they filter and precondition it to match the indoor temperature. Many times, ventilators are used during the winter because they are designed not only to maintain the room's warmth, but also to bring in air from outside. In northern climates like ours where summers are shorter and less humid, a heat recovery ventilator (HRV) is the best option to keep your air refreshed. It will precondition air to cool it in the summer and warm it in the winter before it enters your home. It's like opening a window without losing indoor comfort or wasting your energy dollars. An energy recovery ventilator (ERV) goes one step further by transferring a portion of the humidity to either the incoming or outgoing air, depending on the season, for increased efficiency and comfort. Properly maintained humidity levels in your home will maximize energy efficiency and lead to lower utility bills.
How Can I Benefit From an Air Exchanger or Ventilator?
With more than three decades of service, we pride ourselves on being able to create a customized comfort system tailored to your needs to further enhance your indoor environment. And we'll go above and beyond and carefully explain all the ins and outs of your Bryant ventilator. We'll stay until we've answered all your questions.
Service for These Brands and Products
Although we proudly recommend Bryant products, we offer service for these brands and equipment.
Aprilaire
Air Bear
Bryant
Carrier
GeneralAire
ENERGY STAR
Honeywell
Healthy Climate
Lennox
Panasonic
Second Wind
Trion
Trane
Vance
Venmar
Aprilaire
Air Bear
Bryant
Carrier
GeneralAire
ENERGY STAR
Honeywell
Healthy Climate
Lennox
Panasonic
Second Wind
Trion
Trane
Vance
Venmar