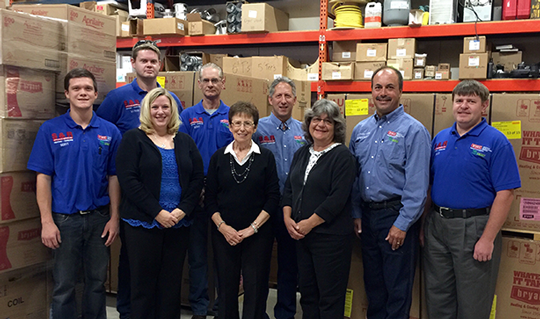 Get in Contact With S&R
S&R Heating & Cooling offers repairs, installations, and maintenance services in the Northeast Metro area. If you're looking to schedule a service appointment or have a question, please fill out the form below or call our office: 651-429-0001.
Our owners, Rob and Scott, are always on standby for your questions and concerns, too. Call Rob at 612-670-8961 or Scott at 612-670-8962.
"*" indicates required fields
Regular Service Phone: 651-429-0001
Address: 4118 Hoffman Road
White Bear Lake, MN 55110
Directions to S&R from Surrounding Areas
Need to stop by our shop? We're located right next door to White Bear Boat Works on the edge of Goose Lake and Hoffman Road.
When you're traveling from Woodbury, head north on Queens Drive toward Valley Creek Road. Turn left at the first cross street onto Valley Creek Road and turn right to merge onto I-494 North. Continue onto I-694 North for 9.4 miles until you need to take Exit 48 for U.S. 61. Turn right onto US-61 North and after 2.1 miles turn left onto County Road F East. Turn right onto Hoffman Road and you'll find us on the right.
The route from Little Canada heads west on Labore Road toward Centerville Road. Turn left onto Centerville Road and shortly after turn right onto Little Canada Road East. Turn right onto I-35 East. Merge onto I-694 East and keep right at the fork to continue on that road. Take Exit 48 for US-61 and turn left onto US-61 North. Turn left onto County Road F East and take a right onto Hoffman Road where you'll find our location on the right.
If you're coming from Shoreview, head east on County Hwy 96/Hwy 96 West toward Bridge Street. After 5.4 miles, turn right onto Otter Lake Road. Turn left onto Scheuneman Road and shortly after take another left onto Hoffman Road. You can find our business on the right side.