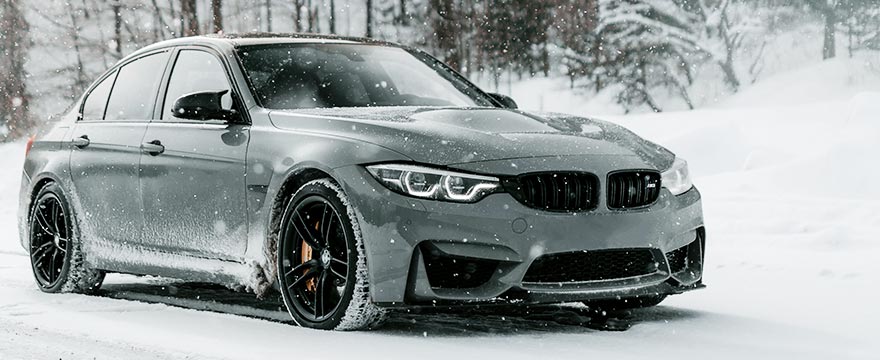 Homeowners Stay Warm With Garage Heaters
Reznor Garage HeaterExperts at heating and cooling, S&R Heating & Cooling recommends and installs Reznor® garage heaters, but services and repairs all major manufacturing brands. Now you can stay comfortable all year long when working in your garage, workspace, or workshop—as well as increase the usability of your garage! Best of all, you won't have to worry about warming your car up on cold winter mornings, which also reduces the risks that come with carbon monoxide.
Top Benefits of a Garage Heater Installation
Keep your family—especially infants and small children—warm when getting in and out of the car

Protect temperature-sensitive outdoor plants safely

Store other cold-sensitive items

Use your space comfortably while you work on your car or other projects

Control the temperature based on your comfort level or keep just above freezing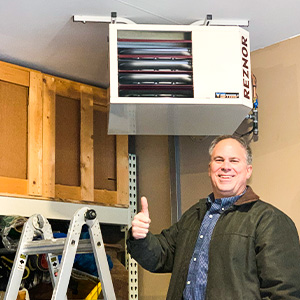 The Best Heater for Your Needs
We currently recommend Reznor forced air garage heaters which are a great way to heat your garage efficiently, safely, and cost-effectively. The Reznor name has been around for more than 125 years and the company has been at the forefront of technological breakthroughs ever since. The specialists at S&R will help answer all your questions about outdoor heaters, including how many BTUs and the size of the unit you'll need, to run at top efficiency regardless of the dirt, humidity, and dust that naturally comes with a garage or utility space. The units have many benefits, including:
Compact design

Heating elements that are built to last

High efficiency (up to 83%) means less natural gas or propane used, saving money

Seasonal efficiency, as air is drawn from the outside for heating

Electronic pilot light that can't blow out when garage is open on windy days

Quiet operation
For more information about having a garage heater installed in your home, please call the comfort specialists at S&R today.