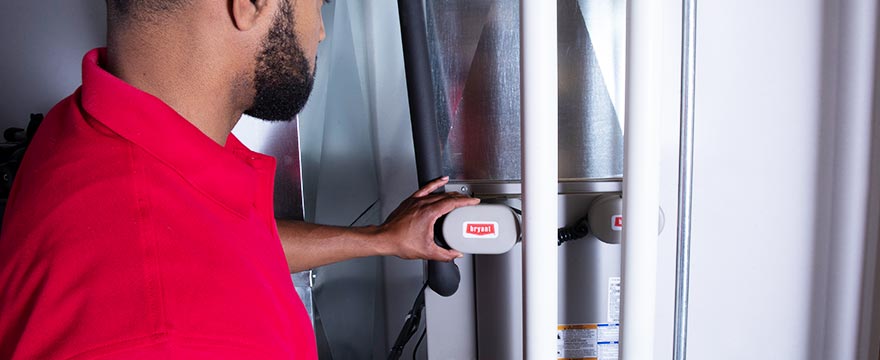 Shining a UV Light on Your Indoor Air Quality
One of the most effective air purifiers is natural sunlight, which acts as nature's purification system for the outdoors—preventing the growth of bacteria, viruses, fungi, and mold with invisible ultraviolet rays. Fortunately, the very same benefits can be reproduced inside your Woodbury home with UV lights from S&R Heating & Cooling.
UV Lights Give You Healthier, Purified Indoor Air
UV lights imitate the effects of sunlight using UV wavelengths to kill unhealthy pollutants and substances that can build up on your heating and cooling components before they can circulate throughout your home. Another reason to install UV lights: When microbial growth accumulates on the indoor coil of your heating and cooling system, its efficiency can be compromised. Even a thin build-up—just two-thousandths of an inch thick—can reduce your system's airflow by as much as nine percent. A UV light permanently installed at the coil will virtually eliminate additional build-up and keep the coil surface clean. You can expect years of energy-efficiency and lasting operation with minimal maintenance.
S&R can add an air purifier for even healthier indoor air inside your home. When used in conjunction with UV lights, the conditioned air circulating throughout your home will be healthier and fresher, and the inside of your heating and cooling system will stay cleaner for maximum efficiency and performance.
Ask us about the many indoor air quality products we have in stock and can install in your Woodbury area home.
Service for These Brands and Products
Although we proudly recommend Bryant products, we offer service for these brands and equipment.
Aprilaire
Air Bear
Bryant
Carrier
GeneralAire
ENERGY STAR
Honeywell
Healthy Climate
Lennox
Panasonic
Second Wind
Trion
Trane
Vance
Venmar
Aprilaire
Air Bear
Bryant
Carrier
GeneralAire
ENERGY STAR
Honeywell
Healthy Climate
Lennox
Panasonic
Second Wind
Trion
Trane
Vance
Venmar