3 Simple Reasons to Add an Indoor Air Purifier
3 Simple Reasons to Add an Indoor Air Purifier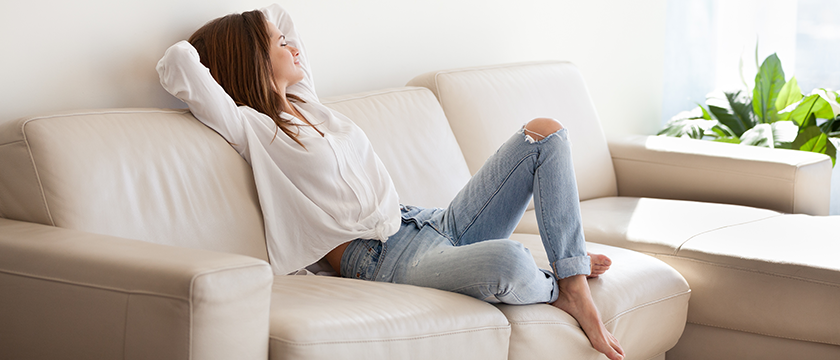 With cooler weather upon us, you won't be able to open your windows for fresh air. An indoor air purifier is the perfect answer for your home—not only for this winter, but all year round. The experts at S&R Heating & Cooling are breaking down just how these air quality systems can benefit you (and how they can actually help improve your health) below.
What Does an Air Purifier Do?
In short, it helps get rid of indoor air pollution. Every time you cook or clean, you release volatile organic compounds (VOCs) into the air. If left unchecked, these VOCs—which include dust, debris, pollen, mold, and dander—circulate through your house and, according to the Environmental Protection Agency, make your home two to five times more polluted than the air outside.
This is where a home air purifier comes in. These systems capture and kill up to 99 percent of airborne contaminants, literally purifying your air. They create a safer environment for you and your family.
How an Air Purifier Benefits You
Cleaner Air
By removing these contaminants, purifiers can reduce the likelihood of you getting sick, whether by airborne illness or allergies. An air purification system also removes pollutants like smoke and mold, which can freshen your air and eliminate stinky odors.
Improved Heating and Cooling
Your furnace and air conditioner use an indoor air filter to capture as many airborne pollutants as possible when they circulate through your house. However, that filter can only catch so much before it gets dirty. This makes it easier for VOCs to go uncaught and can also block airflow from your heating and cooling systems. Air purifiers take the stress off your filters, doubling your contaminant-catching ability while letting air flow like it's supposed to.
Better Comfort
When you know that your home comfort systems are working correctly and you're breathing fresh and healthy air, you can relax in your home no matter the season.
For the Best Air Purifier, Rely on S&R Heating
Whether you're looking for an indoor air purifier for allergies or to help freshen up stale winter air, S&R Heating has your back. We can help you find the Bryant® purification system that best fits your home—just call us at 651-429-0001 or contact us online.