Here's Why Your Furnace Is Blowing Cold Air
Here's Why Your Furnace Is Blowing Cold Air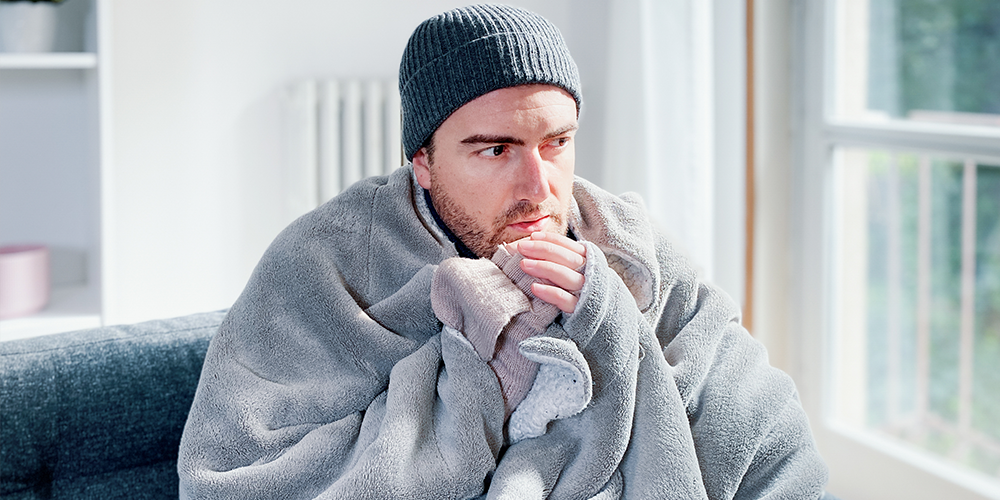 Many homeowners dread that moment when turning on the furnace becomes a necessity. But what's even more disappointing than the end of summer is finding your furnace blowing cold air. Not only can it be uncomfortable, but if not addressed quickly, it can also be dangerous since cold temperatures can lead to frozen or burst pipes. Fortunately, S&R Heating & Cooling is here to help. Below are some common reasons why your Bryant® furnace might be blowing cold air—and what you can do about them.
Your Thermostat Is Set Incorrectly
A faulty thermostat or incorrect setting could be the cold-air culprit. Check to make sure your thermostat is on and that the fan is set to "Auto" rather than "On." This ensures that your thermostat is only signaling the furnace when the temperature dips below the number you've set—and that it's not constantly running.
Also, check your device to make sure it's functioning properly. Something as simple as a blown fuse can keep your thermostat from turning on and prevent your furnace from warming your home.
Your Air Filter Needs to Be Replaced
When was the last time you replaced the air filter in your furnace? If you're not sure or can't remember, chances are it's time to switch it out. If you wait too long in between replacements, the filters can become clogged, which can reduce the effectiveness of your HVAC systems. Check your air filter to make sure it isn't full of dust and grime. And in general, be sure to replace them about every 90 days, or as often as recommended by your furnace model to avoid problems.
Your Furnace Needs Maintenance
Regular furnace maintenance can keep problems at bay, including your furnace blowing cold air. Over time, the components of your furnace can become dirty or even worn out.
With this service, S&R will clean your entire unit from top to bottom. This ensures maximum efficiency—and comfort—all winter long. Additionally, with annual maintenance, the technicians at S&R can identify issues and make small repairs before they become major problems.
Find the Right Solution
If you try these tips and find your furnace is still blowing cold air, the next step is to give the experts at S&R a call. We can come out right away to diagnose your issue and recommend the proper plan of action to get your furnace up and running as quickly as possible. Whether it's a simple repair, general maintenance, or furnace replacement, we've got you covered. Call us or send us a message online for quick and dependable service. We're available 24 hours a day to address your emergency heating needs.