4 Signs It's Time to Replace Your Furnace
4 Signs It's Time to Replace Your Furnace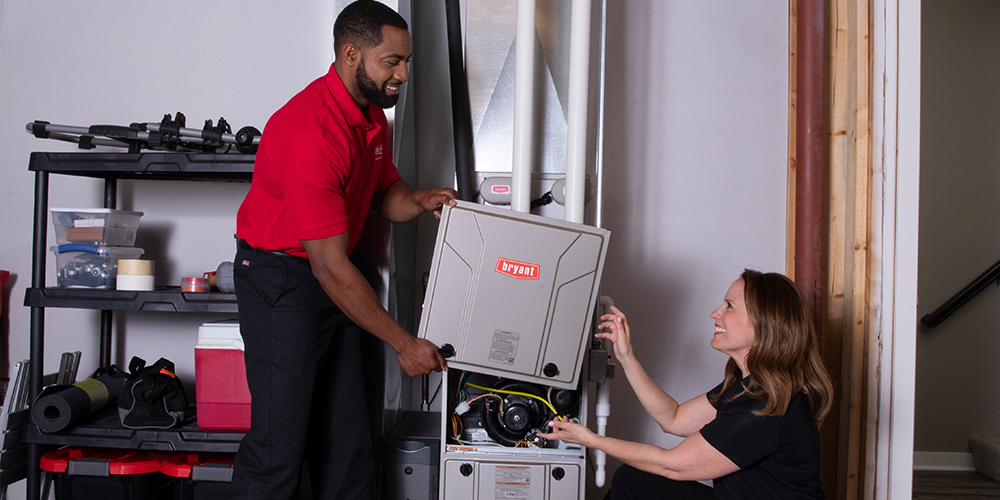 Do you need to replace your furnace? Whether you've needed repairs before or this is the first time, S&R Heating & Cooling is here to provide the support you need. It can be hard to know when to draw the line with furnace repairs—sometimes, installing a new furnace is the most cost-effective option.
Whether you need a simple repair or a complete furnace replacement, the Bryant® pros at S&R have you covered. Discover four signs it might just be time to replace your furnace below. Have questions? Call us today.
#1: Your House Just Isn't as Cozy as It Should Be
If your home isn't warm enough despite you cranking the thermostat—or if your furnace is blowing cold air—it could be a sign that your furnace has given out. While this might be fixed with a simple repair, chances are that if you've had this issue before, the problem is more complicated than that. Call S&R to take a look and diagnose your issue.
#2: You've Had the Same Furnace for 15-20 Years – Or Longer
Sometimes, we must face the inevitable: Every furnace needs to be replaced at some point. For most homeowners, this happens when their existing systems are between 15 and 20 years old. At that point, consistent repairs are not cost-effective. Also, a furnace at this age is not likely to be running as efficiently as it could be. This means it's working harder than it should to keep your home comfortable.
#3: Your Energy Bills Are on the Rise
One way to easily tell if your furnace has an issue is to check your energy bill. If it seems exorbitantly high, it's a sign that something isn't right. If you see this in addition to some of the other issues we've mentioned, it's a strong possibility that you could be looking at furnace replacement. The good news? Even though an installation will cost you upfront, you should notice savings on your energy bills over time.
#4: You Often Need to Call for Repairs
Every furnace needs maintenance or a repair from time to time. But if you find you need to call for service more than once or twice per season, that could indicate more serious issues with your furnace. At some point, it makes more sense to replace your furnace than continue to spend money on keeping the old one running.
Call S&R to Help With Your Furnace Decisions
If you still aren't sure what to do with your existing furnace, call the S&R team to help you make the decision. We'll offer you sound and honest advice on your options. If a new furnace makes the most sense, we'll size and price one for you based on your home design and budget. But if you're not ready for a new furnace just yet, in most cases we can get your existing one up and running quickly. Call or send us a message online.