What You Need to Know About Phasing Out R22 Refrigerant
What You Need to Know About Phasing Out R22 Refrigerant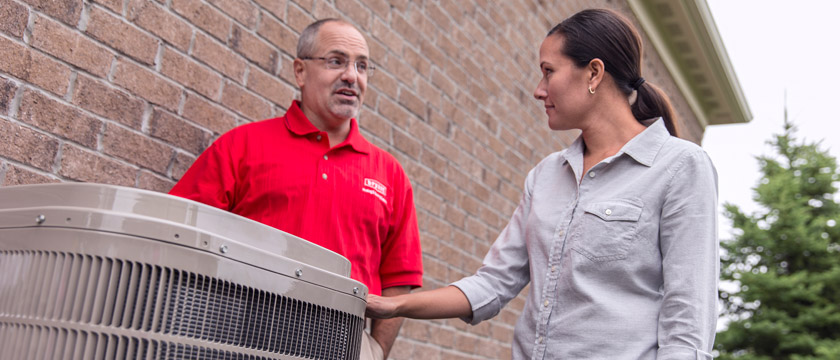 Nothing lasts forever, but some things—like R22 refrigerant (Freon)—are already out of time. R22 has been in limited use since it was identified by the Environmental Protection Agency (EPA) in 2010 as a source of ozone-depleting "greenhouse gas," with a complete ban taking effect at the start of 2020. Fortunately, S&R Heating & cooling Repair has solutions for beating the heat without beating up the planet. Read on for answers to the most common questions about air conditioners with Freon coolant.
How Do I Know If My Air Conditioner Uses R22 Coolant?
Check the owner's manual or the product identification plate on the outdoor air conditioning unit. If you still can't determine which coolant your air conditioner uses, call a Twin Cities HVAC contractor like S&R Heating for help.
Is an R22 Leak Dangerous?
R22 displaces oxygen in the air, so if your unit does not vent properly, it'll affect your indoor air quality. Leaking does not present a serious threat either, except that your unit will not work well when R22 is depleted. Recharging the supply is possible, but costly, given the increasingly limited supply.
Is It Illegal to Use an AC Unit with R22 Coolant?
No—in fact, you can still use your air conditioner for as long as it's able to keep you cool. It's only illegal to produce R22 or install a unit that uses it. HVAC experts like the NATE- and EPA-certified technicians at S&R Heating can even retro-fit your existing unit to utilize newer, safer coolants, and can help you weigh the cost of that process versus replacement.
When Will I Have to Replace My Air Conditioner?
Air conditioners typically last 15 to 20 years before they need replacing. Depending on the age of your AC unit, it might be more cost-efficient to replace it compared to repairing a unit that uses R22. Plus, if you wait until you absolutely need a new unit—i.e. during a brutal heat wave—there won't be a lot of time to research products and providers. You'll also be in line for service, behind a lot of other people who waited until the last minute, too.
What Are the Other Benefits of a Buying a New Air Conditioner?
While installing a new cooling system is a big investment, repairing an old one, only to keep it running inefficiently for another year, is costly, too. Air conditioning technology has advanced rapidly in recent years, and new energy-efficient models can operate using 20 to 30 percent less energy for big savings on your monthly utility bills. This means you could offset the cost of new installation in just a few years. As a Factory Authorized Dealer, S&R Heating proudly offers the new Bryant® Evolution® Series air conditioning unit with one of the highest efficiency ratings on the market.
Call us for a free estimate on repairs and replacements, as well as maintenance services to keep your heating and cooling systems running better for longer—651-429-0001.