Here's What to Do When Heat Goes Out in Your Home
Here's What to Do When Heat Goes Out in Your Home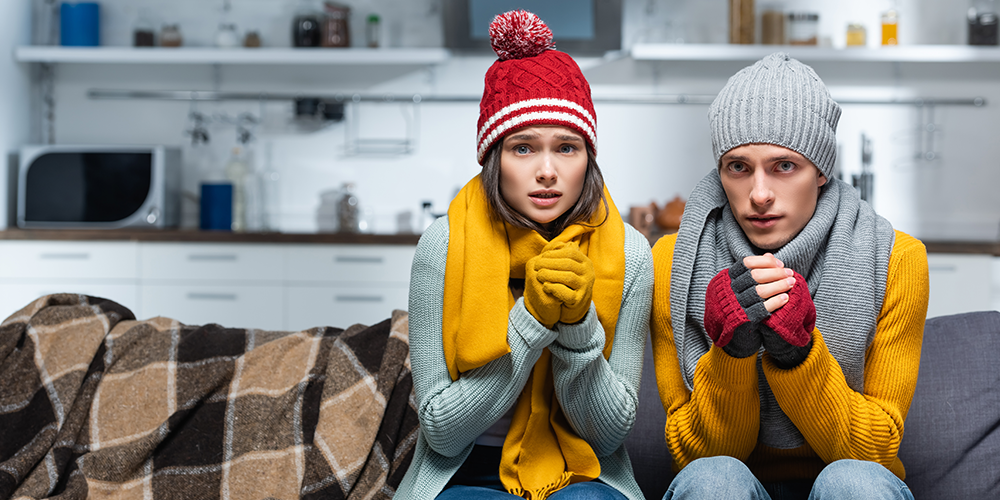 Your furnace works 24/7 in the winter to keep your family warm and cozy. But what happens if it stops working? The first step is to call S&R Heating & Cooling for a professional furnace repair—651-429-0001. The second step? Use our tips below on what to do when heat goes out while you wait for one of our experts to arrive.
What to Do When Your Furnace Goes Out in Winter
Turn Off the Gas
If you have a gas furnace, this is the first thing you should do. Without knowing exactly what caused the outage, you don't want gas to continue funneling into the system and potentially leaking into your home. Shut it off first thing and wait for S&R Heating's experts to arrive.
Use a Space Heater
These systems are perfect for providing temporary heat for your house. Simply plug them in and turn them on, making sure to keep them on a level floor and away from furniture or plants.
Stick to One Room
Along the same lines, try to keep your family together in the same area. This will make it easier for your space heater to keep you warm. Try closing doors to other rooms to help seal the heat in with you.
Utilize Your Fireplace
Not every home has one, but if you do, light your fireplace. It's a perfect way to stay warm and can even help you save some energy on heating costs. Plus, there's nothing as soothing as a fire on a cold winter night.
Bundle Up
Sometimes the old-fashioned ways are the most effective. Throw on an extra sweatshirt, blanket, hat, or pair of gloves while you wait for our pros to provide emergency service.
Bonus Tip: Schedule Routine Maintenance
Scheduling annual furnace service can help prevent your system from breaking down in the first place. We clean the whole unit from top to bottom, fix minor issues before they worsen, and ensure optimal efficiency. If you haven't already, set up an appointment with us today.
No Heat in the House? Call S&R Heating
As a Bryant® Factory Authorized Dealer, our team is the best around when it comes to protecting your comfort. So if you need info on what to do when heat goes out in your home or have other questions about your furnace, call us today at 651-429-0001 or contact us online.