Top 3 Reasons to Sign an Air Conditioner Maintenance Agreement
Top 3 Reasons to Sign an Air Conditioner Maintenance Agreement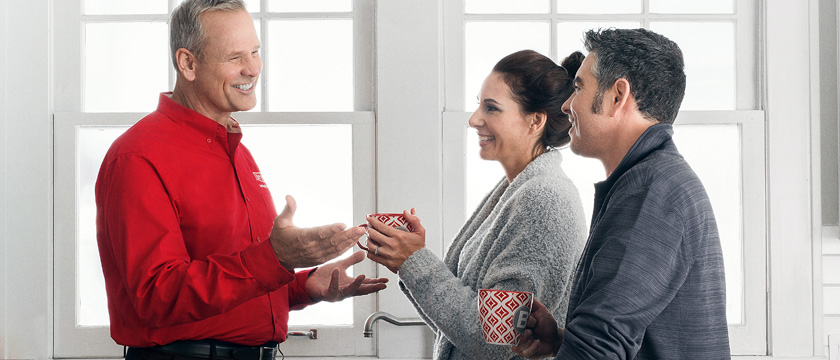 Your air conditioning is something you probably don't think about when it's working properly. But like a car that you drive until the engine light comes on, your AC will eventually break down if you haven't taken care of it. At S&R Heating & Cooling, we can't do anything about your vehicle, but we can help ensure you'll have fewer AC issues when you get home if you sign up for our air conditioner maintenance agreement. It's the easy way to plan for routine service and get the most miles from your cooling system.
Avoid an AC Emergency and Save
If you put off air conditioner service, it can put you in a tight spot—usually at the worst possible time. Whether you're planning a graduation party or having friends over, you want your home to be cool and comfortable. The last thing you need is an AC breakdown and a stuffy house bringing the fun to a stifling stop.
With that in mind, here are the three top reasons to stay a step ahead of an AC emergency with a "comfort contract" from S&R Heating:
Spring maintenance can prevent summer issues. When your unit is working extra hard on steamy summer days, that's when it's most likely to have issues. Preventive maintenance helps minimize breakdowns—and that means more summer fun and fewer wrenches in your family plans and budget.
Our AC maintenance agreement can save you money. During an annual tuneup, we can repair small issues we find and stop them from becoming big expensive problems. Plus, you'll receive priority service and 15 percent off all parts for the term of your contract. Then when it's time for an AC replacement, we have energy-efficient Bryant® systems for every budget that can save you money and help you save the planet with patented, environmentally-friendly Puron® refrigerant.
Protect your warranty. Neglecting proper maintenance can void your warranty, so your equipment won't be covered if a breakdown or failure happens. Regular tuneups prevent this and other unnecessary costs. Our comprehensive air conditioner service includes checking and cleaning everything from coils to connectors and even your thermostat. We'll document and report our findings and any issues to help you maintain a history on your unit.
Bundle Furnace and Air Conditioner Maintenance to Save Even More
We don't need to tell you what happens when your heat goes out during a frigid Minnesota winter—it isn't pleasant. Bundle your AC maintenance agreement with a furnace maintenance plan and you'll protect your home from the elements all year long while saving $50!
At S&R Heating, we're here to assist you with all your HVAC needs. Call us today at 651-429-0001 to sign up for one or both of our annual service agreements. We'll even remind you when it's time for service—so you can focus on other important things in your life.
Join your neighbors in the Greater Twin Cities area and contact us today. As an award-winning Bryant® Factory Authorized dealer, we'll exceed your expectations for service and help you keep your cool all summer long.