How to Tell If You Need a Humidifier
How to Tell If You Need a Humidifier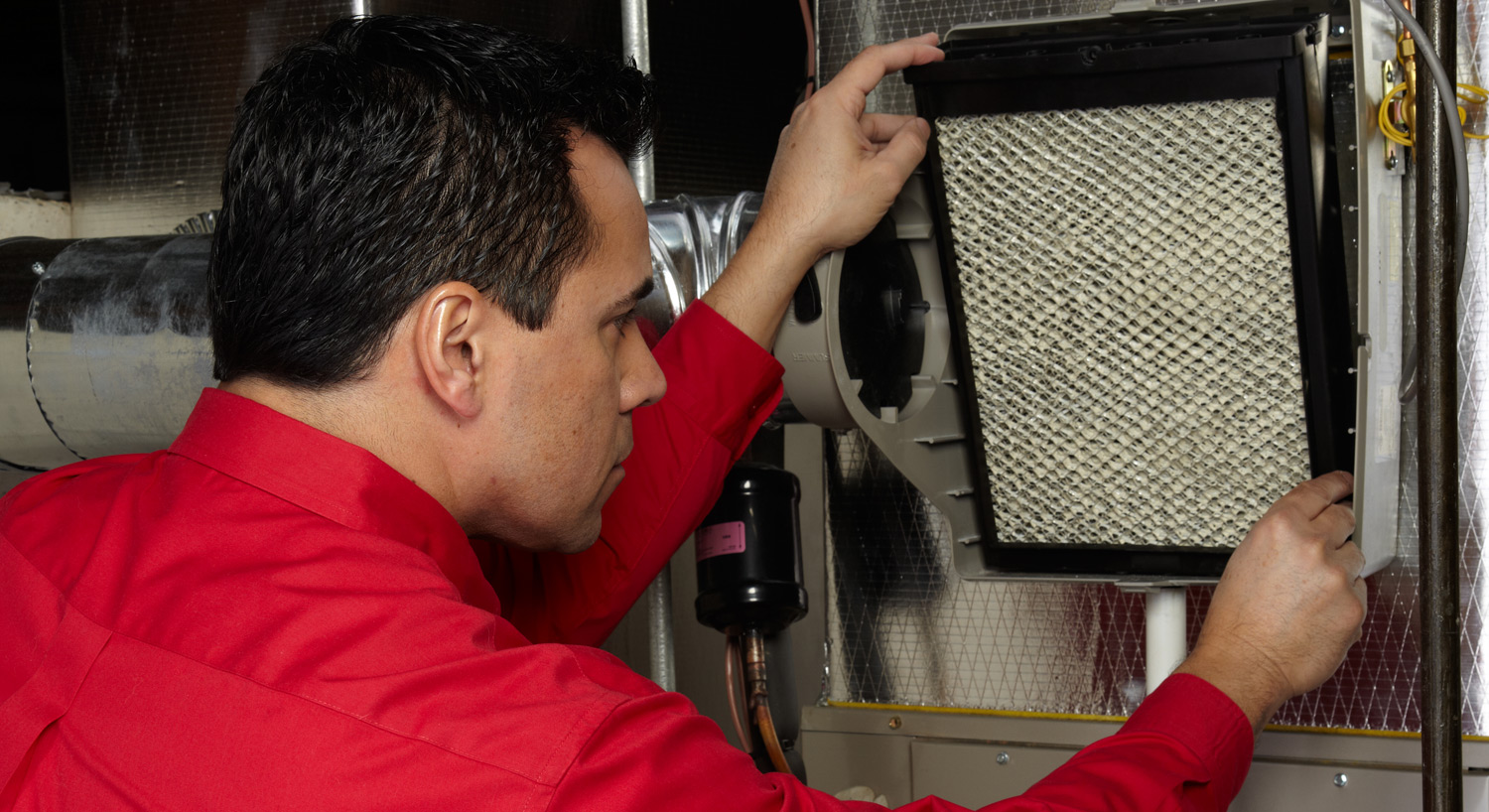 Because you can't see it, and it feels different depending on temperature, humidity can be a bit of a mystery. A special meter or some new thermostats can measure air moisture, but there will be signs when humidity is below the recommended 35-50 percent. Here's how to tell if you need a humidifier to improve your indoor air quality:
Your skin, eyes, and throat are itchy. It may not be allergies—overly dry air actually saps moisture from your body and makes you uncomfortable.
You seem to catch whatever bug is going around. Low humidity irritates sinus and nasal passages, making you more likely to pick up a virus. Also, really low humidity over long periods can lead to dehydration and make you more susceptible to sickness.
You're shocked by all the static electricity in your home. If sparks fly every time you walk across a carpeted room, it's probably because there's almost no moisture or water vapor in the air.
Your wood floors sound off with every step. Major creaking is common as hardwood begins to contract and crack. Some seasonal changes are normal, but without proper humidity, your floors may be permanently damaged.
Your ideal temperature doesn't feel ideal anymore. If 68 degrees no longer feels warm enough, try adding moisture to your indoor air with a humidifier. With the right humidity, air holds more heat energy and feels more comfortable without cranking up the thermostat and increasing your utility bill.
Add a Humidifier to Your Heating System
If you want to feel more comfortable this winter, a whole-home humidifier makes a difference. A unit from Bryant® can easily be installed to work with your furnace, delivering warmth and much-needed moisture to every room in your house.
Comfort and convenience are our specialties, so also ask us about services like replacement filters, air purifiers, and water heater repair or replacement—all just one call away!