How to Choose a Smart & Reliable HVAC Company
How to Choose a Smart & Reliable HVAC Company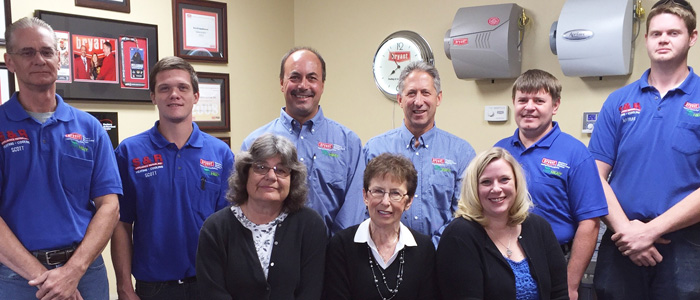 Chances are, you'll do a bit of research before investing in a heating and cooling system to rely on for years of comfort. So it just makes sense to know your choices when it comes to finding a partner to service these important home components.
We encourage you to do your homework. Check online reviews. Ask your neighbors. Schedule a phone consultation. The more you know about HVAC contractors in the Greater Twin Cities area, the more likely you are to choose a partner like S&R Heating & Cooling for experienced, knowledgeable service and exceptional customer service.
Look for These Qualities to Get the Best Service
Trusted contractors like S&R are comprehensive home comfort companies, fully dedicated to their customers. Look for one with expertise and integrity to help you deal with home repairs, remodeling, or emergencies. Here are just a few things to look for:
Experienced and NATE-certified technicians
EPA-certified to work with refrigerants
Insured, licensed, and bonded
Bryant® Factory Authorized Dealer
Servicing ALL brands of home comfort systems
Guarantee/warranty on products and service
Free in-home consultations and estimates
On-call emergency service
When something in your home breaks down, you want it fixed right away—but that doesn't mean you should make quick decisions. Take the time to find someone who will do the job right the first time, and treat you with respect and honesty.