Here's Why You Need an Air Conditioner and Dehumidifier Combo
Here's Why You Need an Air Conditioner and Dehumidifier Combo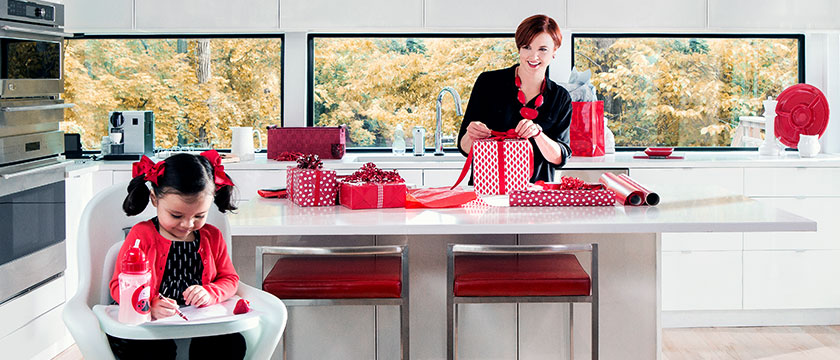 Minnesota summers can go from sunny and fun to hot and sticky in a hurry. An easy fix? Doubling up home comfort systems, like a Bryant® air conditioner and a whole-home dehumidifier from S&R Heating & Cooling.
Why Do You Need More Than Just an Air Conditioner?
Warm air naturally holds more moisture than cold air. The cool blast of an AC will remove some of that humidity, making the air feel colder than its actual temperature. But when humidity is high, an air conditioner alone can't keep up with the excess moisture. The air will often feel damp and muggy instead of nice and cool.
Along with that clammy feeling comes an increase in allergy and asthma symptoms, too—microorganisms and germs thrive in higher humidity.
Take Control of Indoor Air Quality With a Dehumidifier
A dehumidifier that works with your cooling system enables you to control the amount of air moisture, keeping it around that ideal 35 to 50 percent range. You'll be surprised at the difference—most homeowners don't realize how much improper humidity levels affect them until S&R Heating's experts have installed the right unit in their homes.
Benefits of a Dehumidifier
Homes with high humidity levels often have one or more problems as a direct result from the poor indoor air quality, including musty odors, mold and mildew, warped wood furniture and floors, and condensation damage.
A whole-home dehumidifier can help solve those problems. Other benefits include:
Helping you feel better
Improving sleep
Lowering energy consumption
Avoiding costly repairs due to excess moisture
Trust S&R Heating for a Full Range of Home and Comfort Upgrades
When you choose S&R Heating for help at home, we bring expertise in several areas. From heating and cooling systems to indoor air quality systems like air purifiers, one call connects you to a team that can handle a full range of repairs and replacements. Start by requesting a free estimate, then schedule service anywhere in the Greater Twin Cities area.