6 Dehumidifier Benefits That Will Make You Want One Today
6 Dehumidifier Benefits That Will Make You Want One Today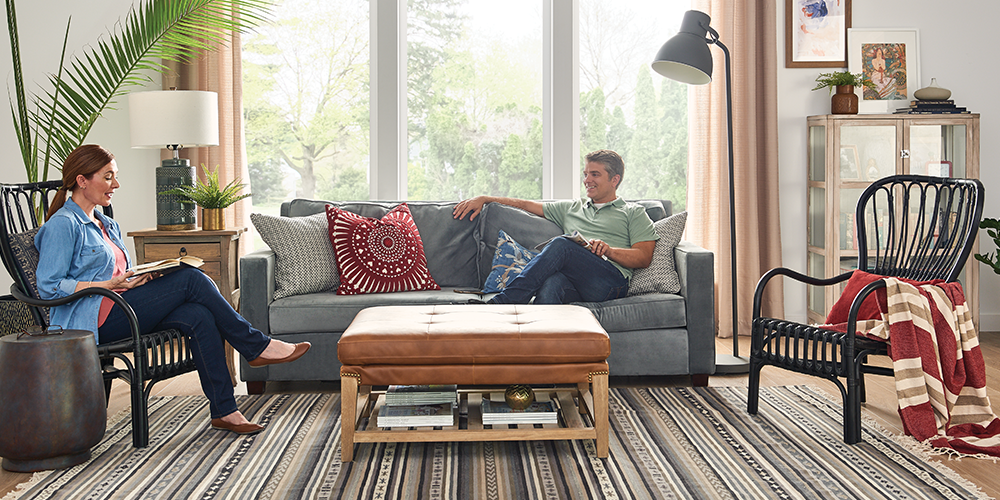 It's almost air conditioner time, which means warmer temps and, unfortunately, higher humidity. Thankfully, a whole-home dehumidifier can help lower moisture and keep you comfortable. And the best part: It does it all while helping you stay healthy. How? The experts at S&R Heating & Cooling are sharing the best dehumidifier benefits below. Fall in love with this system, then call us at 651-429-0001 for installation.
What Are the Benefits of a Dehumidifier?
Better Comfort
There's almost nothing worse than that damp, sticky feeling you get when it's too humid. The good news is that a dehumidifier can help get rid of it. This system's job is to remove excess moisture in the air—so when it's done, you'll feel nice and cool.
Cleaner Home
Microorganisms such as mold, mildew, and even certain bacteria thrive in damp environments. So the more moisture that's in your home, the more contaminants there are likely to be. However, an air dehumidifier removes that humidity, helping get rid of those microorganisms and creating cleaner indoor air.
Cooler Environment
Your AC does a great job cooling off your home. Installing a whole-house dehumidifier can help take that one step further—after all, drier air simply feels cooler. In fact, depending on the temperature outside, you might be able to run your dehumidifier instead of your AC and stay just as comfortable.
Added Energy Efficiency
When the dehumidifier runs, your AC has an easier time pushing air through your home, as it doesn't have to fight through humidity to reach your desired temperature. And when your cooling system isn't working as hard, it won't use as much energy. You'll see that efficiency in your monthly energy bills—and in your bank account.
No More Musty Smells or Bad Odors
Too much humidity—as well as the mold and mildew that come with it—simply smells bad. By running a dehumidifier, you can help get rid of those microorganisms and, in turn, those bad smells.
Are Dehumidifiers Worth It?
Absolutely—especially when installed by the indoor air quality pros at S&R Heating. We'll help you find the best system for your home so you can reap all these dehumidifier benefits and more. As Bryant® Factory Authorized Dealers, we'll do whatever it takes to keep you comfortable. Call us now at 651-429-0001 or contact us online.