5 Ways Zoning Systems Benefit Your Home Comfort
5 Ways Zoning Systems Benefit Your Home Comfort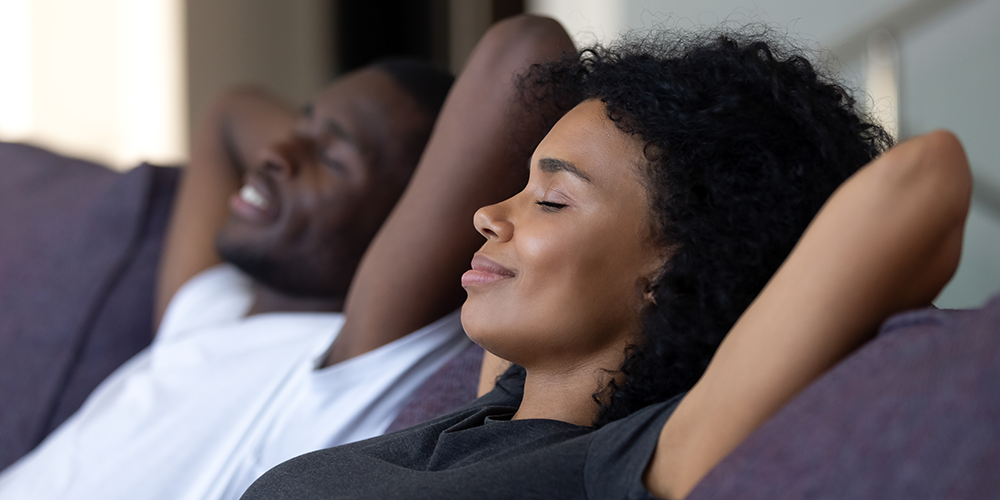 No matter what season it is, you want your home to stay as comfortable as possible. But the fact is, you use certain rooms more often than others. So wouldn't it be great if you could customize home temperatures on an area-to-area basis? That's where zoning systems come in. S&R Heating & Cooling's expert zoning team is here to explain how they work—and how they can upgrade your comfort overnight.
How Do HVAC Zone Control Systems Work?
Zoned heating and cooling systems divide your home into several different sections, each controlled by its own thermostat. With a damper system installed in your ductwork, you can set how warm or cold these different zones get.
For example, say your home is divided into three zones—your basement, first floor, and second floor. If your family tends to hang out on the first floor, you can turn up the heat in that area without wasting energy heating up the other unused sections.
Advantages of Zoning Systems
Energy Efficiency
Saving energy by heating individual zones rather than the whole house leads to lower overall energy bills—and helps take some pressure off your wallet.
Customized Comfort
Zoned HVAC can help settle family arguments over the thermostat, too. If you and your spouse like the temperature on the cooler side but the kids want it warmer, you can set your zoning system accordingly. Everybody wins, no matter where they are in the house.
Convenient to Use
Because every zone has its own thermostat, you never have to walk far to turn up the heat. And if you upgrade to a smart or Wi-Fi thermostat, you don't even have to get up—you can control your comfort straight from your smartphone.
Extends the Life of Your HVAC Systems
In the winter, your furnace works around the clock to maintain your home comfort. That constant use puts a lot of stress on the system, leading to more frequent breakdowns. By not heating unused zones, you reduce the wear and tear on your furnace, helping it last longer.
Personalized Zones
You can choose the number of zones that best suits your house—most use two to six. Divide your home by floor, by side, by the area that gets the most sun, you name it.
For the Best HVAC Zoning System, Call S&R Heating
S&R Heating is a Bryant® Factory Authorized Dealer, which means we do whatever it takes to support your comfort. Not only will we help you set up the perfect zoning system, but we won't leave until all your questions are answered.
Ready to get started? Give our experts a call at 651-429-0001 or contact us online today.