5 Simple Energy-Efficiency Tips to Help You Save
5 Simple Energy-Efficiency Tips to Help You Save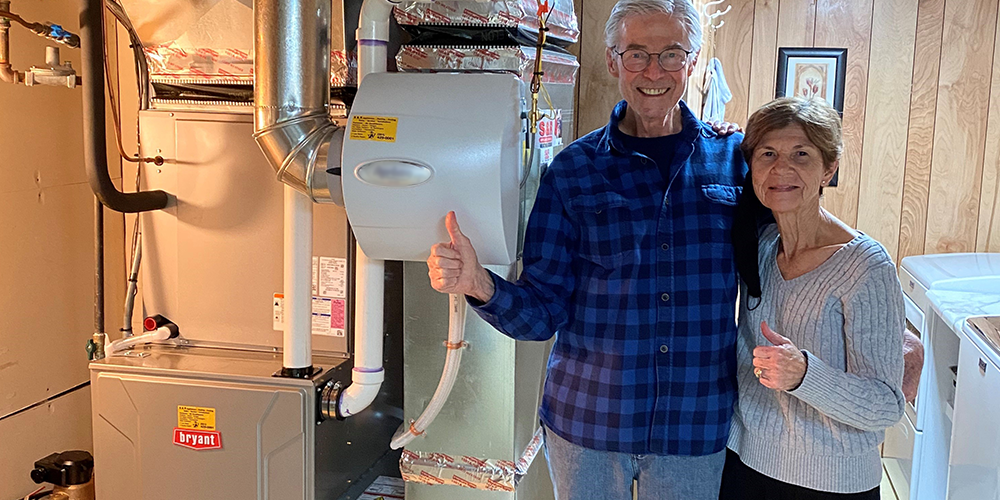 Looking for energy-efficiency tips to help you save money as we transition into spring? The experts at S&R Heating & Cooling have you covered. Below, we're sharing some of our favorite ways to save energy. (And when you're ready for number five, give us a call at 651-429-0001.)
Replace Your Air Filter
If you haven't done so in the last couple of months, be sure to change your furnace air filter now. These filters are helpful in protecting your air quality, trapping pollutants like dust and dirt as they flow through your ducts. However, they get dirty over time, and the dirtier they get, the harder your furnace (and air conditioner) has to work to push air past them. That can lead to an increase in energy consumption as well as put excessive stress on your HVAC systems.
Utilize Your Blinds and Curtains
During the day, keep your blinds, shades, and curtains open to let the sunshine in—it's like a free source of heat. That way, you can set your thermostat lower without sacrificing any comfort. At night, close all the curtains back up to help keep your heat from leaking through windows.
Switch Your Ceiling Fan Direction
Did you know your ceiling fan blades can rotate in two different directions? It's true, and it can have a big impact on your comfort and even your energy usage. In the winter, flip the switch on the fan so that the blades rotate clockwise. It'll help push warm air, which naturally rises, back down to you. In the summer, flip the switch so the blades spin counterclockwise for the opposite effect.
Upgrade to a Wi-Fi Thermostat
Believe it or not, the thermostat you use can actually affect your ability to save energy. With a smart or Wi-Fi thermostat, you can schedule temperature changes on a day-to-day basis depending on whether you're at home or away. This can cut down on unnecessary fluctuations and streamline energy use. Plus, you can control it all from your smartphone, so you don't even have to leave the couch to adjust your comfort.
Schedule Routine Maintenance
In spring, you never know how long you'll need heat or how early you'll need cool air. So make sure both your furnace and air conditioner run as efficiently as possible with an annual tune-up. Our techs clean all working parts, fix small issues before they worsen, and keep the system running smoothly. It's a simple and effective energy-saving tip.
For More Energy-Efficiency Tips, Contact S&R
As members of Bryant®'s coveted Circle of Champions, S&R Heating is one of the best HVAC servicers around. Let us help you save money and stay comfortable—call us at 651-429-0001 or contact us online.