This Is How You Can Tell If Your Water Heater Needs Replacing
This Is How You Can Tell If Your Water Heater Needs Replacing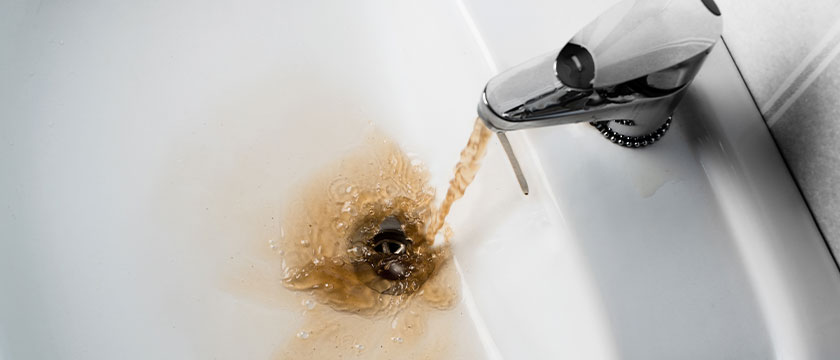 From dishwashing to steamy showers, hot water is an essential part of life. That makes your water heater essential to a safe and functional home. Yet most homeowners don't think about it until it stops working. The good news is that you can avoid a water heater breakdown—you just have to know when it's on its last legs. The experts at S&R Heating & Cooling are here to share simple signs that you may need a new heater.
Gritty, Rusty Water
One of the most important parts of your water heater is the anode rod. This piece is designed to help prevent the system from rusting and corroding. However, the rod itself can erode over time, causing sediment to form inside the water tank. Eventually, that sediment works its way through your pipes and your faucets, which can turn your water gritty and muddy.
Odd Smells, Tastes, and Noises
Does your water taste metallic-y or smell like rotten eggs? These are both signs that sediment has built up inside your water heater. That sediment can also jostle around the tank as the water heats up, causing your system to make unusual popping or rumbling noises. Call in a pro to check the unit's anode rod and, at the very least, flush out the tank.
Lack of Hot Water
As sediment collects at the bottom of your water heater, it can block the heating element, making it harder for your system to keep up with your demand for hot water. If your flow takes longer than normal to heat up or turns lukewarm more quickly than it should, it's time to retire your heater and invest in a new one.
Old Age
Most water heaters will last between 10 and 15 years, though they can last longer if you have routine maintenance performed. If your system is creeping up around that 15-year mark—or is even older—it's definitely time to be thinking about a new one.
Leaky Tank
Drain valves and other fittings in the heater can break down and leak, whether due to time, a corroded anode rod, or sediment buildup. You should always have one of our experts inspect a leak, but if it happens often, it's probably the right time to look into a replacement.
Water Heater Maintenance Can Help
Just like you'd take your car to get a routine oil change, you should have a professional tuneup your water heater on a regular basis. They will check all the system's valves and attachments (including that anode rod), as well as flush the heating tank to prevent sediment buildup.
You can also take these precautions to maximize the hot water in your home yourself:
Make sure your system (whether it's a traditional or a tankless unit) is sized according to your hot water usage.
Set the water heater thermostat between 120 and 140 degrees to ensure sufficient warmth and proper energy efficiency.
Live Comfortably—Rely on S&R Heating for Water Heater Service
Water heater maintenance and repair is just one of the many ways that S&R Heating keeps your home running at its best. We're a trusted Bryant® Factory Authorized Dealer and the only call you'll need to make to live comfortably year-round. Contact us online or call 651-429-0001 to schedule an appointment that best fits your schedule.