A Water Softener Makes Life Better—We Can Prove It
A Water Softener Makes Life Better—We Can Prove It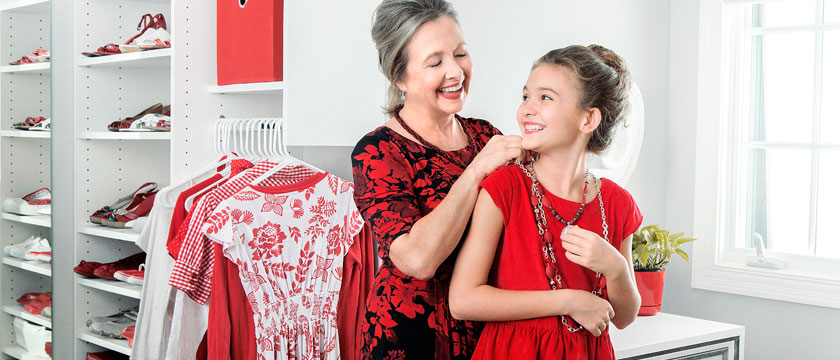 Let's face it—hard water is gross. It's an eyesore and can cause serious issues for you and your home, including dry and itchy hair, rough and scratchy laundry, and crusty faucets and showerheads. Fortunately, there is an easy solution—a water softener. Here are five ways that water softeners make life easier:
It Can Save You Money
Hard water can shorten the lifespan of your household systems, causing breakdowns and the need for early replacements. Because a water softener eliminates hard water, it can save you money on potential repairs, ensure a long lifespan, and optimize energy efficiency.
It's Hyper-Efficient
In addition to saving energy, water softeners can also make life itself more efficient. Soft water doesn't build up like hard water does, which can improve hot water and heating systems (just 1.6 mm of buildup can cause a 12 percent loss in heating efficiency). And because soft water doesn't build up on hair, skin, or laundry, you won't have to use as much soap, shampoo, or detergent to clean them.
It Can Improve Your Health
We mentioned how soft water can alleviate dry and itchy hair (which, while improving your hair's health, can also boost your attitude). But soft water is also much better for your skin. It can help keep pores clean and help alleviate certain dry skin conditions, such as eczema.
Enjoy a Cleaner and Shinier Home
Soft water not only helps lengthen the lifespan of systems in your home, but it also makes everything look better. And trust us—we know there's no replacement for a clean home, whether it's silverware, glassware, or plumbing fixtures.
It Preserves Clothing
Hard water makes your laundry tough and itchy, and can also cause hard minerals to build up in the fabric. When you use a water softener, it eliminates those issues and helps your clothes last longer (and keeps your colorful articles vibrant).
Don't Wait—Improve Your Quality of Life With Our Expert Water Softener Service
At S&R Heating & Cooling, we take your health and home comfort seriously. That's why we specialize in all water softener services (as well as heating and cooling work), whether you need repair and maintenance or a new installation. We're here to make your life easier—call us today at 651-429-0001 or contact us online.